When it comes to growing accounts, challenges abound. In our Benchmark Report on Top Performance in Strategic Account Management, we asked:
Consider the challenges your company faces in strategic account management. For each factor indicate how challenging it is to your company's SAM efforts.
Here are the results: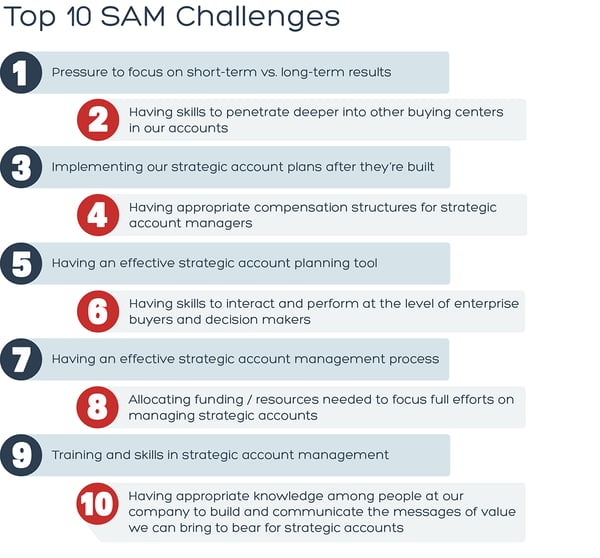 Looking at the challenges in aggregate, however, does not tell the whole story. We wanted to know if high-performing firms—those with greater revenue growth, profit growth, and year-over-year client satisfaction in their named strategic accounts—experience different challenges than the rest.
Across the board, high-performers run into fewer challenges. Plus, the challenges they face are different from those of average and below-average performers.

Top 5 SAM Challenges that Are Challenging or Very Challenging for Average / Below Average Performers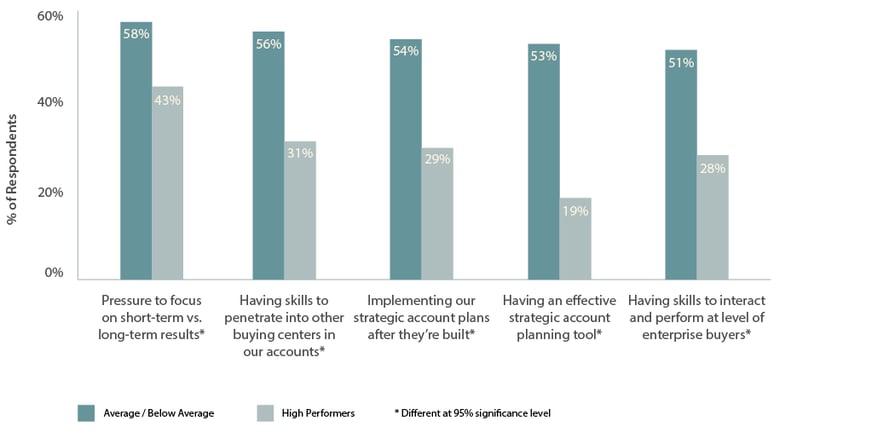 Average and below-average performers are more challenged by fundamental components:
Having appropriate planning tools
Having people who can handle enterprise discussions

Top 5 SAM Challenges that are Challenging or Very Challenging for High Performers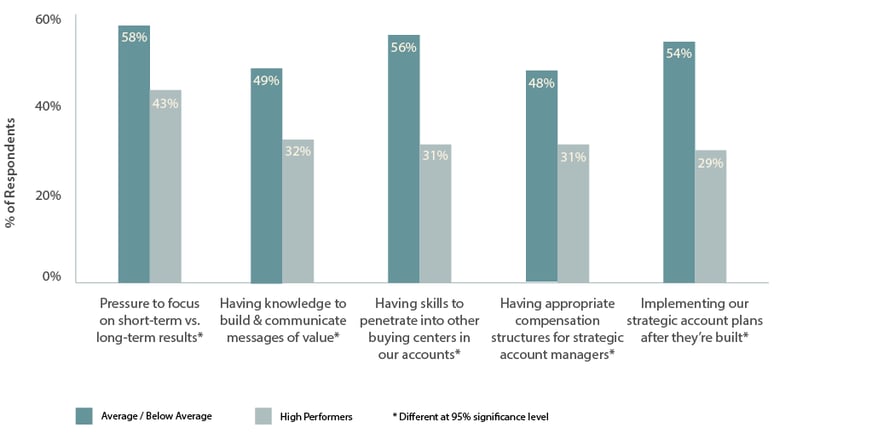 The two challenges that appear in the top 5 for high performers—but not for average / below-average performers—are "having the knowledge to build and communicate value" and "having appropriate compensation structures for strategic account managers."
While some of the challenges overlap, by and large high performers struggle less with fundamental challenges such as having an effective account planning tool and the right team to even lead executive-level discussions, and are tackling more structural and enterprise issues like compensation and maximizing value across the organization's capability set.