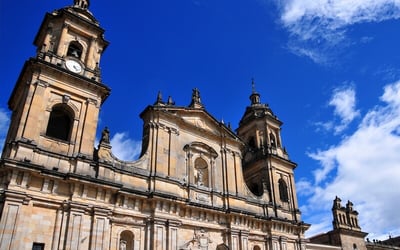 With regional headquarters in Colombia, RAIN Group LATAM offers sales training, sales talent assessments, and sales consulting to clients in different industries for Latin America. We help our clients to unleash their sales potential by encouraging the change of behavior in sales teams to improve performance and sales results.
In recent years, how buyers buy and how successful sellers sell has changed radically. We deliver sales training across Latin America, teaching our clients how to succeed in the new sales environment.
We offer sales training in all Spanish-speaking countries through education with world-class methodologies.
We adopt a blended approach to teach sellers how to successfully manage buying conversations with clients. Our approach includes instructor-led sales training followed by robust reinforcement with sales coaching and mentoring for sales managers and team leaders, as well as a complete set of online modules to support our programs.
RAIN Group Latin America has experience in different industries including, banking and insurance, financial services, pharmaceutical industry, mass consumer goods, production and selling of oil and gas, consumer electronics, professional services, airlines, transportation, industrial and production sectors, among many others.
Our team in Latin America is able to offer the full range of RAIN Group services. Our consultants are experienced in facilitating groups of sales professionals, and they also have held managerial sales positions in recognized companies at a regional scale.
We have a team composed of members from almost every country in Latin America; we know the culture differences and we build our programs based on the particularities of the countries, industries and companies.
The RAIN Group office in Latin America is part of the global research and development center and plays a leading role in the development of leadership and sales thinking, helping our clients to translate global direction into actionable training at the local level.
Contact us to learn more about how we can help improve the sales skills of your team with sales consulting, sales coaching, and sales training in Latin America.