According to our research of sales, enablement, and company leaders:
64% prioritize increasing business with existing accounts
62% prioritize improving customer retention, repeat business, and renewals
Despite this, only 8% of executives rate their account planning process as very effective.
The question then becomes: how can you prioritize something if you don't have a plan to get there?
Use our account planning checklist to drive your strategy around growing key accounts by answering important questions like:
What does our account team look like? Do we have the right people in the right roles?
Who's on the key account's team? What are their roles? Do we have relationships with key decision makers?
What trends are affecting this account?
What needs does this account have? What's on their agenda and priority list?
Who are the competitors?
What value can we offer?
What other insights do we know about this account? Are there changes to strategy, key staff, or products and services?
What else do we need to know?
Download your copy of the checklist below with 57 account-planning questions to expand and grow your key accounts.
Click the checklist to enlarge (PDF).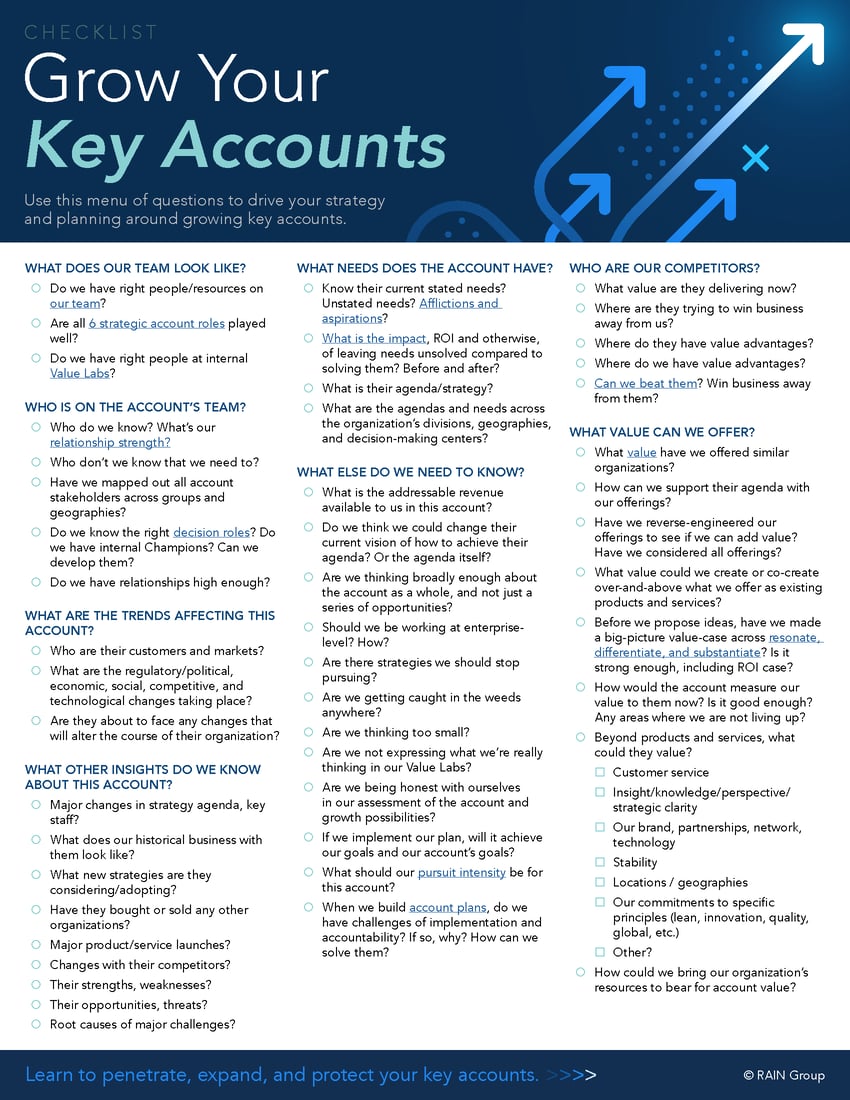 Additional Key Account Planning Resources
If you're looking for additional resources for penetrating, expanding, and protecting your key accounts, start here: