In our sales negotiation research, we studied the factors separating the best negotiators from the rest.
According to buyers, six out of 10 sellers cave on price at some point in negotiations.
While it may be tempting to concede on price to secure a sale, a single concession can make a buyer expect more later on. Lowering the price also says a lot about the value you place on your offerings. If you don't value it, why should your buyer?
Additionally, 62% of buyers agree they have the flexibility to pay more for a solution if the seller demonstrates it's worth it. There's money on the table and it's up to sellers to claim it.
To do this, you have to build value. It starts with knowing the buyers' objectives so you know what you're trying to solve. Then you can explore the possibilities, or options, for how to solve the issue.
Use our checklist, Tips to Build Value in Sales Negotiation, to help you think about how you want to approach value building in negotiation situations.
Click here to download the checklist (PDF).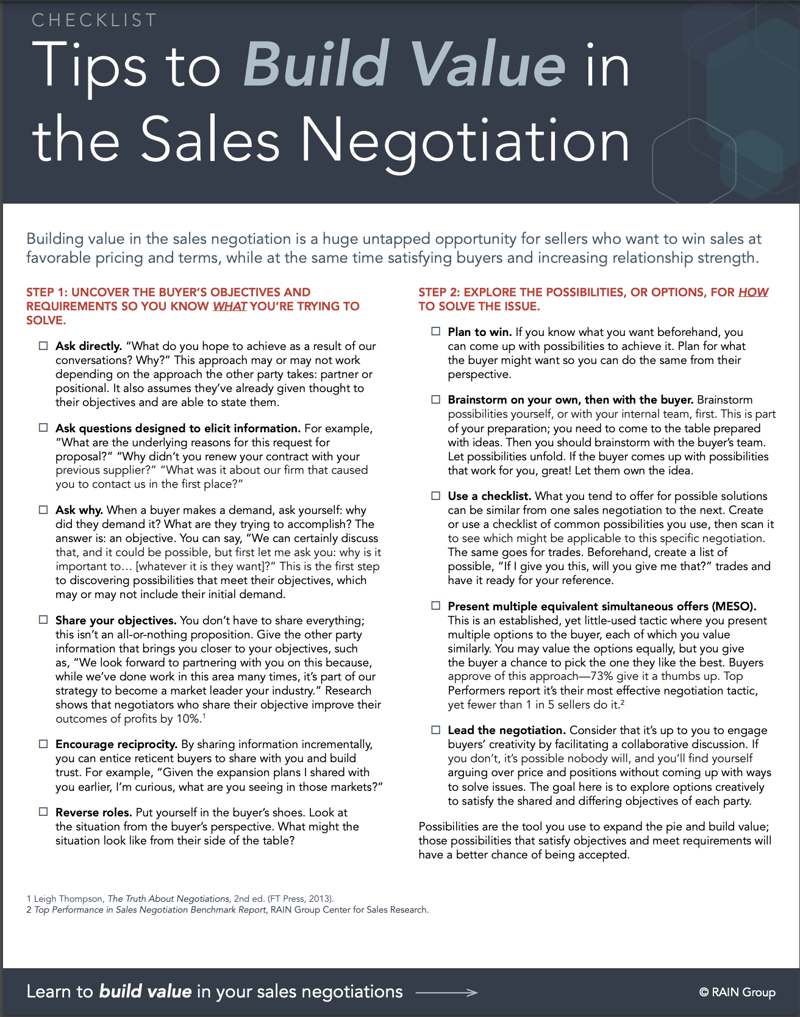 Fifty-five percent of leaders don't believe their sellers have the negotiation skills needed to consistently win new business. But leading confident, collaborative, and positive negotiations is possible. Start today with the resources in our free Mastering Sales Negotiations Toolkit.