Sales Training: 26 Topics to Boost Sales Team Performance
Sales training effectiveness varies greatly.

It might not be implemented properly, land well with participants, be relevant to sellers' daily work, or it might be forgotten completely in the days and weeks following the training.
But in our experience, one of the biggest issues around designing effective sales training is the inability to identify which skills actually need to be improved.
In fact, our research has identified major skill deficits in areas that influence buyer purchase decisions.
Top 4 Influences on Buyer Purchasing Decisions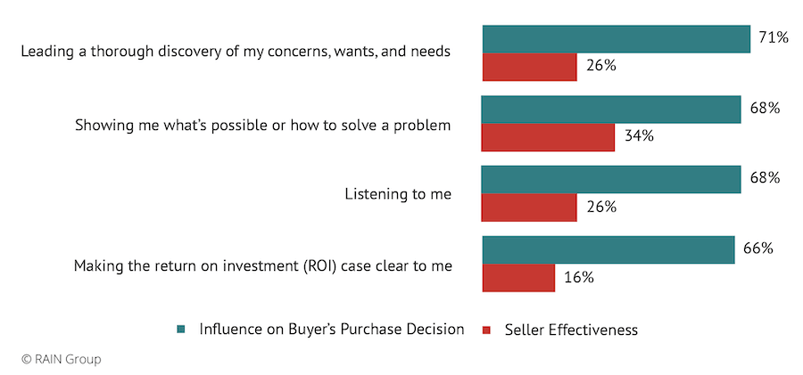 In this ebook, we go beyond umbrella terms like "consultative selling" and "prospecting" to dig into 26 individual skill components that make the best sellers successful.
For each topic, ask yourself:
Is this a capability I want my sellers to have?
How do my sellers demonstrate proficiency in this area?
Would our buyers agree sellers excel in this area?
Is this a priority area for our next sales training initiative?
Fill out the form to download the ebook and start exploring the sales training topics.