COVID-19 has rapidly accelerated changes in how business is done around the world. With employees working from home, travel bans, and new developments daily, virtual training has become an imperative.
But many organizations have never done virtual training, and many L&D and sales enablement professionals are looking for new ideas and approaches. It's easy for virtual training to fail, so how do you make it truly successful with so much riding on it?
At RAIN Group, we've been successfully helping our clients achieve massive sales growth through virtual and blended learning for years. In this webinar, Andy Springer, Chief Client Officer, and Lindsay Bridger, Senior Design Lead, share how to move confidently from live, in-person training to virtual instructor-led training (vILT). They share the best practices we uncovered, refined, and adopted in our own journey to offering training in a virtual classroom.
You'll learn:
Critical components of converting in-person training to virtual learning
The factors that make or break training success in a virtual environment
Design principles to make your virtual content stand out in a multi-screen world
Best-in-class delivery tips to keep participants engaged and learning
The most common pitfalls that derail virtual learning initiatives
The reality of virtual learning outcomes and results
How to pick the best technology for your training needs
Answers to your top questions about virtual learning
If you're looking for ways to incorporate virtual learning into your organization, improve an existing virtual learning program, or sustain sales performance through uncertain economic times, this webinar is a must-watch.
"RAIN Group provided an exceptional and leading-edge virtual learning experience for our national sales channel. We were struggling with a geographically-dispersed sales team that was time poor and had found that self-directed eLearning did not give us the same benefits as pre-set, collaborative learning sessions that sellers were used to in traditional classroom training.
RAIN Group's response to our challenge was exceptional; they conceived, designed, and deployed a best-in-class Virtual Sales Academy covering 20 different sales competencies in 90-minute virtual sessions over a 12-month rolling calendar. The Academy used a mixture of virtual classroom live delivery, interactive digital reinforcement, and eLearning, and proved to be a great success. I would not hesitate to recommend RAIN Group as a partner to deliver sales capability uplift to a remote and dispersed sales team."
- James Hourigan, National Sales Director, Optus SMB
To watch the on-demand webinar, simply fill out the form to the right.
---
Presenters
Andy Springer, Chief Client Officer, RAIN Group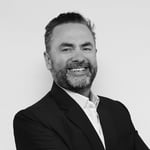 Andy is an expert in sales performance and leads RAIN Group's global mission to become famous for client results. Andy has worked with sales teams across the world to drive long-lasting sales improvement in SME, mid-market, and enterprise companies over the past 18 years.
As a serial entrepreneur with a passion for building companies that positively impact the lives of people globally, Andy has conceived, built, managed, and exited companies in the Technology and People Services space. These experiences, combined with his work with our enterprise clients, provide a valuable perspective on what it takes to drive sales performance in the current environment. Drawing on his extensive experience as a leadership and executive coach over the last 15 years, Andy also leads the sales performance coaching team at RAIN Group.
Lindsay Bridger, Senior Design Lead, RAIN Group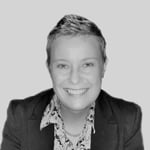 Lindsay Bridger is a learning and development professional with over 15 years of experience in designing and delivering tailored learning solutions to address organization capability and strategic needs. As an instructional designer, Lindsay develops instructor-led, eLearning, and virtual instructor-led courses, and has established a world-class reputation for facilitation in the live and virtual classroom. In the last 5 years, she's been teaching and sharing best practices in the design and conversion of training into the virtual classroom environment, and teaching facilitators how to lead training in an engaging and impactful way to support successful outcomes.