Earlier this week we announced the launch of our new book, Rainmaking Conversations and we've been absolutely thrilled with the response so far. The book has reached the #1 bestseller spot on Amazon in a number of categories including:
#1 in All Business Books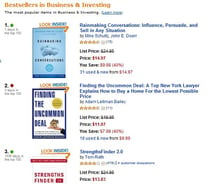 #1 in Marketing & Sales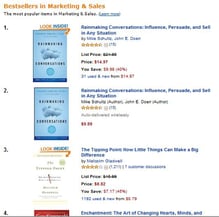 #1 in Professional and Technical Books
#1 Mover and Shaker on Amazon.com

#15 in Overall Amazon Bestsellers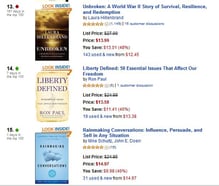 Books by huge TV personalities (Tina Fey), multi-run presidential candidates (Ron Paul), and the major diet books sweeping the nation held the top spots, but we were right there with them!
Thank you to everyone who purchased a copy of the book, we hope you remembered to stop by and pick up your $2,000 in bonuses.
If you missed out, don't worry you can still purchase a copy and get all of the bonuses. Simply: